Garage Door Maintenance
Back To Our Services
Safety Sensors Tests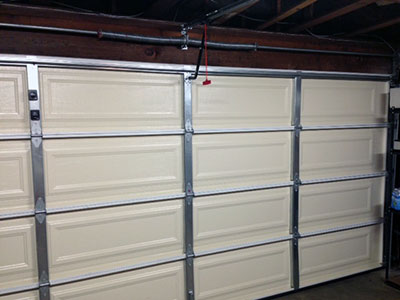 The purpose of the tests is to find out if the sensors work normally with the opener to keep people and property safe. The first test involves placing an object in front of one of the sensors in order to block it while the door is opened. When the setup is ready, the clicker is used for closing the door. The motor should start running, but the door must not move. If it goes down a bit, it must reverse right away. The second test is all about waving a long thin object such as a rake in front of the sensors while the door is closing. At this point, the unit should reverse its course. If the safety sensors fail any of the tests, they require repair or replacement immediately.
Torsion Spring Lubrication
This major component has to be lubricated because friction occurs between the coils during winding and unwinding. With this kind of maintenance, the spring will last longer. If there is hard or sticky dirt on the coils, it is best removed with the help of a mild solvent which is completely safe for galvanized steel. Ideally, the lubricant should be in spray form as this allows for even application without dripping. The product should be light and non-sticky. If it contains lithium, it will not harden when it gets cold. For best results, all coils should be covered with the lubricant. After one or two cycles, the product should be perfectly spread. The spring should appear to be "wet".